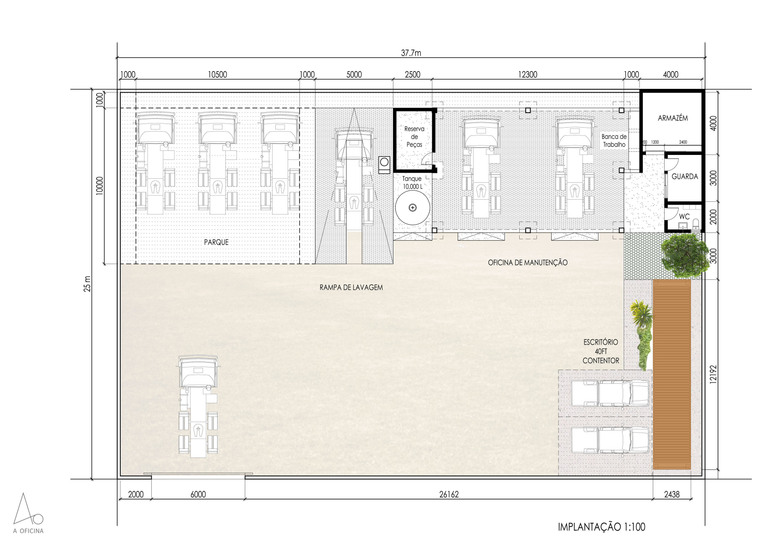 ESTALEIRO & PARQUE

Benfica-Matola, Mozambique | 480m2

2018 - 2019

Estaleiro e parque de camiões, escritórios, lojas e serviços relacionados para a GDL Mozambique Lda., uma companhia de logística e transportes.
Status: Programa base e estudo prévio
..
WORKSHOP & TRUCK DEPOT
Depot, office, stores and ancillary services for GDL Mozambique Lda, a logistics and transport company. Economical construction on a tightly packed site, surrounded by low-scale mixed-used buildings and peri-uban small scale agricultural plots.
Status: Inception, concept design and viability studies